Dock5 - Sønderborg Iværksætter Service
Sønderborg Iværksætter Service,Ellegårdvej 36, 6400 Sønderborg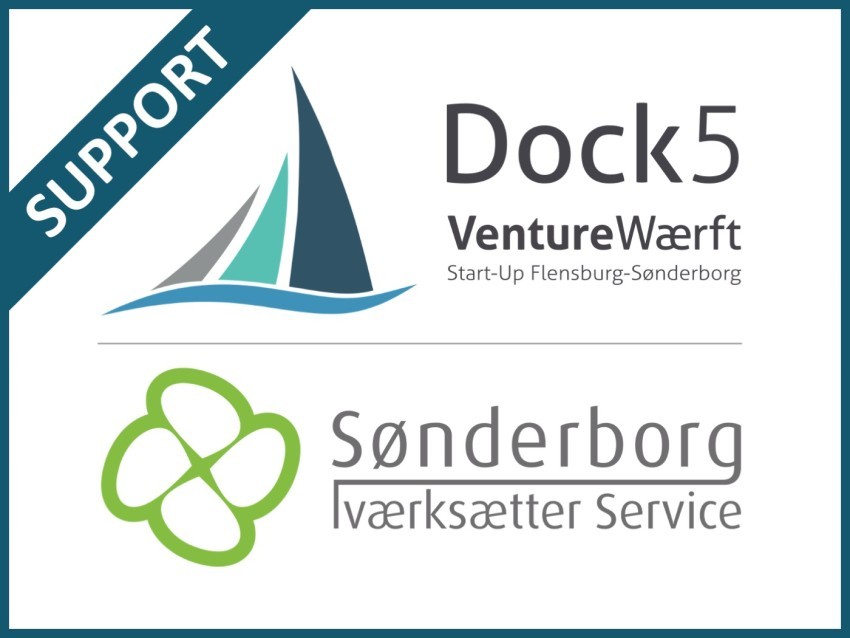 Details
Coworking spaces, flexible offices individual consulting, and network for growing start-ups.
Linked Articles
Networking
Rådgivercafé (Counceling) - first Thursday of the month
Pitchcafé (Pitch and feedback) – five times a year
Tool-sessions
Information meetings
Networking groups
I-Prisen (Innovation Award)
Expertise
Professionel counselors
Experienced business executives
Business Consultants
Structured guidance
Initial guidance

General sparring and coaching

Entrepreneurship courses and workshops
After screening
Individual development agreements

Coaching and sparring
Patent survey, Pitch-Training, Fundraising, market test and more
Tools and Methods
Platform for entrepreneurs
Lean Business Platform
Lean Business Canvas
Value Proposition Design
Design Thinking
Stay focused
The domicile, Ellegårdvej 36, Sønderborg
Sønderborg Vækstråd offers a dynamic start-up environment. Here, entrepreneurs can work in a shared office environment, network and get sparring as well as exchange ideas and knowledge with other entrepreneurs.

Choose between 3 different Start-up-packages (from 150 DKK/month)
Rent your own office
Including Wifi, coffee and tea
Use of meeting rooms included
Printers included
Products
Sønderborg Iværksætter Service,Ellegårdvej 36, 6400 Sønderborg

+45 79306178
2010