The Dock1 start-up encentive, an intelligent demand response management plattform, aims to digitize the energy transformation towards a more efficient consumption of renewable energies.
Encentive's mission is to pool and manage energy consumers on their platform and to offer their shiftable demand to grid operators and energy traders through a virtual load plant. The encentive platform acts as an instrument to buy and provide the shiftable demand in real-time automatically without user interaction.
Their value proposition is that grid providers and energy traders can cut their costs through optimizing their grid stability and energy portfolios. On this way not only the corporates can benefit, but also the end consumer who pays less for his electricity through the more efficient use of renewables.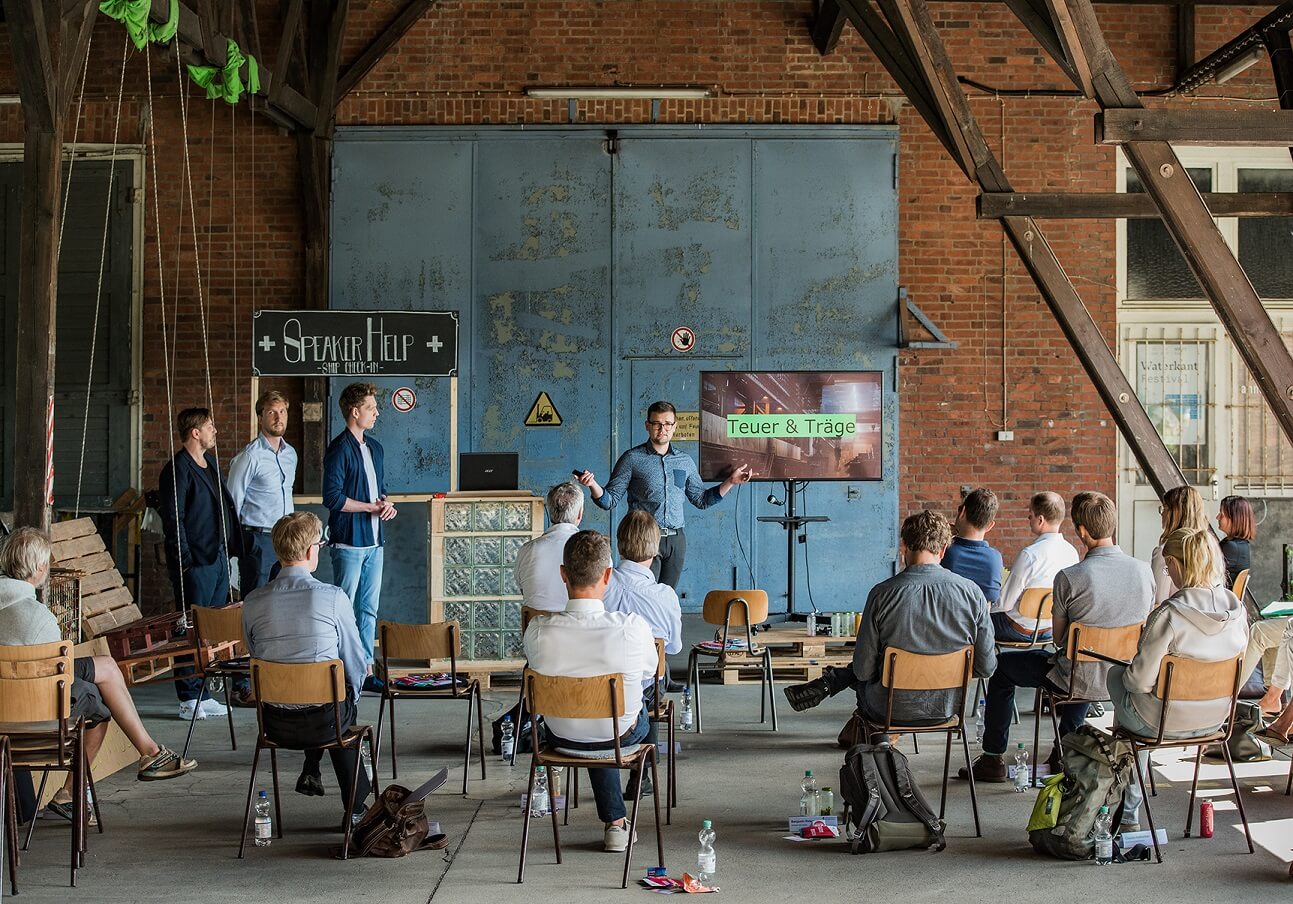 (credits: Konitzki / WTSH)
Since July 2020, the founders have been awarded the start-up scholarship "Gründungsstipendium Schleswig-Holstein".
The Dock1 team is proud of their achievement and supports the motivated team by building their sustainable business model.
Get more information about encentive here:
Website: https://encentive.de
LinkedIn: https://www.linkedin.com/company/encentive
You are interested in the entrepreneurial scholarships as well? Feel free to contact us at the Dock1 to get more information!
For more information about the awarded start-ups and the "Gründungsstipendium Schleswig-Holstein" follow the links below.
Promoted by:
The project Start-Up SH of Schleswig-Holstein with funds from the European Regional Development Fund (ERDF), duration January 2017 to December 2021.