The current situation shows not only the vulnerability of the global economy, but also the robustness with which sustainable companies in particular are asserting themselves in times of crisis (UnternehmensGrün survey). Green start-ups in particular are seen as strengthening the ecological immune system and as an important factor for a sustainable restart. The current Green Startup Monitor 2020 shows that green start-ups feel particularly at home in Schleswig-Holstein, according to which one in three Schleswig-Holstein startups (32%) contribute to the green economy with their products and services (cf. 21%) in the national German average)!

Furthermore, the GSM shows green start-ups as just as growth and profit-oriented as conventional start-ups, which at 22% compared to 13% (non-green start-ups) also show a significantly higher rate of female founders. However, the GSM also shows that raising capital is a much greater challenge for green and especially for very innovative start-ups.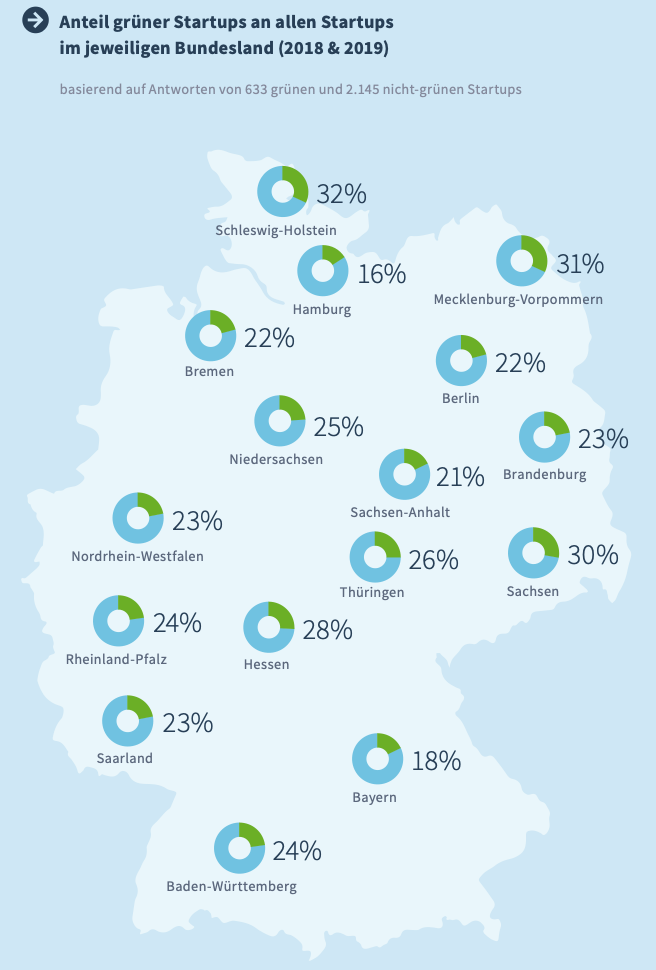 Go to the Green Startup Monitor 2020
Promoted by:
The project Start-Up SH of Schleswig-Holstein with funds from the European Regional Development Fund (ERDF), duration January 2017 to December 2021.