STURM UND TATENDRANG
Apenrader Str. 30, 24939 Flensburg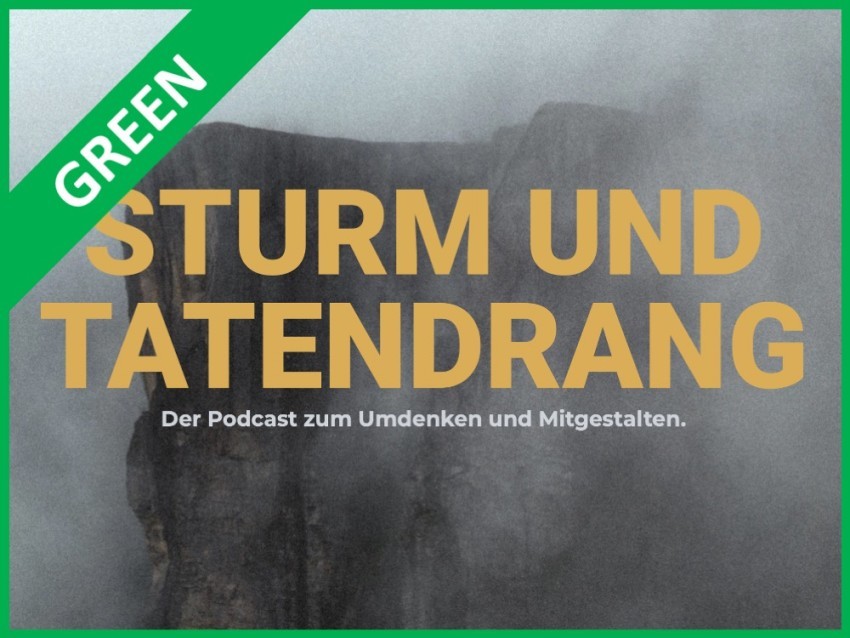 Details
Podcast about the social-ecological transformation.
News sobering, political measures insufficient and as a single person nothing can be moved anyway. Aurélie, Julian and Lucas, three young people who are stranded in Flensburg following different paths, want to create orientation in their podcast and on their website. For themselves and for all of those who want to join and rethink.  Their podcast is about the preparation and discussion of applicable concepts from the joint course of "Transformation Studies" as well as their personal views and experiences on the course in the direction of social-ecological transformation. All of this is meant to be presented in "real-life" everyday language to pick you up where you are right now. Join us on a journey somewhere between Eco-Anxiety and confidence in a better future for all.
Linked Articles
Sturm und Tatendrang have released their first podcast episode.
Products
Apenrader Str. 30, 24939 Flensburg

+49 157 35485611
2022