Events Calendar
Stapellauf - Das Dock1 Sommerfest
Wednesday 03 July 2019, 05:00pm

Note: This is a German event. But everyone is very welcome, and participation is also possible as a non-German speaker! Please, see Englisch version below.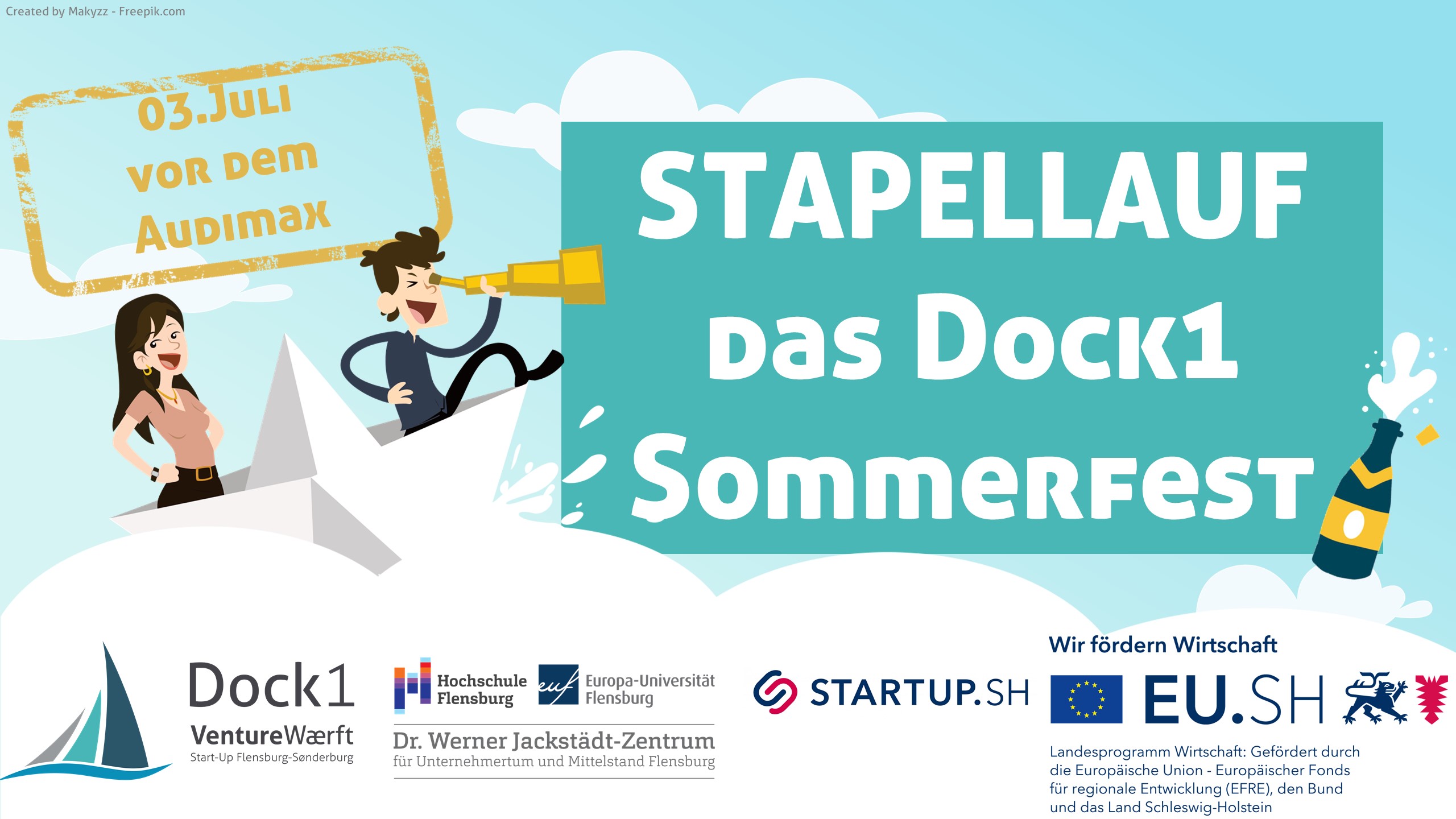 Stapellauf
Zum Semesterabschluss laden wir alle alten und neuen Freunde des Dock1 herzlich zu unserem "Stapellauf - Dock1 Sommerfest" ein
Stapellauf
Dabei wollen wir unsere Start-Ups in den Mittelpunkt stellen. Bei einer kleinen Preisverleihung, den "Stapellauf" ehren wir alle "Start-Up Schiffe", die 2018/19 im Dock "zu Wasser gelassen" wurden für Ihren Mut zur Gründung und verewigen sie an unserer Wall-of-Fame.
Sommerfest
Außerdem wollen wir die Gelegenheit nutzen und mit euch gemeinsam das Semester ausklingen lassen. Wir stellen Grillgut und ein paar Salate und Musik, würden uns aber sehr freuen wenn jeder noch etwas mitbringen könnte. ​​​​​​​ Tragt bitte unten ein, was ihr zum Grillen beisteuern könnt.
Programm
17:00 Uhr Get-together

17:30 Uhr Preisverleihung

18:30 Uhr Barbecue & Networking

open end
Wir freuen uns schon riesig bei einem leckeren Erfrischungsgetränk mit euch zu schnacken. 
euer Dock1 Team!
---
Summer party of Dock1​​​​​​​
Let the semester end in a relaxed atmosphere and together with all friends of Dock1! Barbecue and networking: The summer party brings together start-ups, students and those interested in founding. It offers space for exchange ideas and visions in a relaxed atmosphere.
The special feature: the "Stapellauf" - All start-up ships that were launched in Dock1 will be honored at an award ceremony for successful foundations at the Flensburg Campus 2018/2019 ⚓️​​​​​​​
---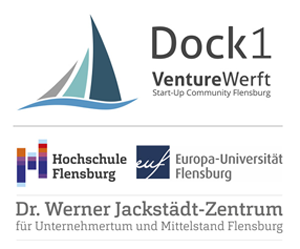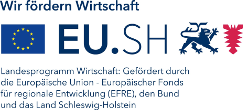 Gefördert durch:
Das Projekt Start-Up SH des Landes Schleswig-Holstein mit Mitteln des Europäischen Fonds für regionale Entwicklung (EFRE), Laufzeit Januar 2017 bis Dezember 2021.