News
Den nuværende situation viser ikke kun den globale økonomis sårbarhed, men også den robusthed, hvormed især bæredygtige virksomheder gør sig gældende i krisetider (UnternehmensGrün-undersøgelsen). Især grønne start-ups ses som en styrkelse af det økologiske immunforsvar og som en vigtig faktor for en bæredygtig genstart.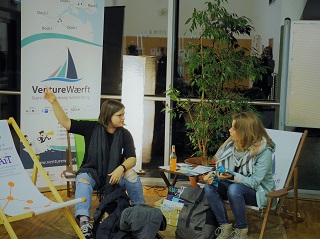 Every year at the end of November, the Global Entrepreneurship Week puts the spotlight on founders, emphasizes the courage to start a business and raises awareness for both success stories and learnings from failure among citizens.

We are very excited to invite you to join us and the ever-growing German-Danish start-up community at the "conVenture - nordic Start-Up convention".